Mid-Ohio Walking Horse Association

OUR SHOWS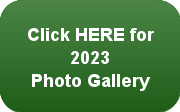 OHIO CLASSIC REGIONAL CHAMPIONSHIP SHOW

DOUBLE POINT SHOW FOR MOWHA MEMBERS

JUNE  22-23, 2018 

EDEN PARK EQUESTRIAN COMPLEX 

2607 Blayney Road

Sunbury, OH 43074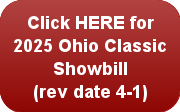 FALL ROUND-UP

DOUBLE POINT SHOW FOR MOWHA MEMBERS

OCTOBER 26-27, 2018

EDEN PARK EQUESTRIAN COMPLEX 

2607 Blayney Road

Sunbury, OH 43074

Our Shows are Affiliated with the National Walking Horse Association (NWHA)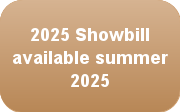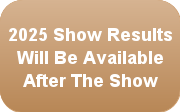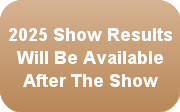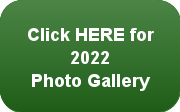 SPONSORSHIPS ARE SO APPRECIATED.  

YOUR SUPPORT ALLOWS US TO CONTINUE HOSTING SOUND HORSE SHOWS 

Division Sponsorship - $750

Championship Sponsorship - $250

Class Sponsorship - $ 100

Half Class Sponsorship - $50

Award Sponsorship - $25

Any amount is appreciated and acknowledged. 

To Sponsor, please contact Mag Ranft at: 

Phone: 614-946-7046 or Email: magranft@hotmail.com

THANKS !!!


The MOWHA shows for 2018 will again be held at the Eden Park Equestrian Complex, 2607 Blayney Road, Sunbury, Ohio. This facility is north of Columbus about 6 miles off of I-71. It has a huge indoor show ring, a very large indoor warm up area, 40 premium stalls, plenty of regular stalls, a large indoor concession area, lots of camper spots and a very nice office. Office, concession, stalls, warm-up ring and show ring are all indoor. 

SHOW HOTEL INFORMATION-RESERVE EARLY

$105 per night plus tax for Thurs – Sat - available until May 15th 740-363-4700 - ask for Mid Ohio Walking Horse Association Group rate – reference "Mag Ranft"

Other Sunbury Hotels:

Holiday Inn Express – 740-362-3036 

America's Best Value Inn – 740-362-6159

PLEASE RESERVE YOUR ROOMS EARLY! HOTELS ARE ALREADY BOOKING UP!!

Pre-entry not required and there will be plenty of entry forms in the office at the show. 

Thank you to everyone who exhibited, 

volunteered and provided sponsorships 

for the 2017 show !!

Click the button at right for the website to review and order photos from the show photographer.  

Also check out our show Photo Gallery at the button below.